Optimal Processing
The M Series M320F works to resolve I/O bottlenecks common in high density storage environments to ensure fast data transfer rates and low latency.

M320F offers
High speed, all flash storage for consolidated and virtualized environments.
Non-disruptive backup in support of business continuity.
Self-encryption drives encrypt data at high speed.
Combination host interface card (FC & iSCSI) available.
Power-efficient processor and power supply with optimal control of cooling fans.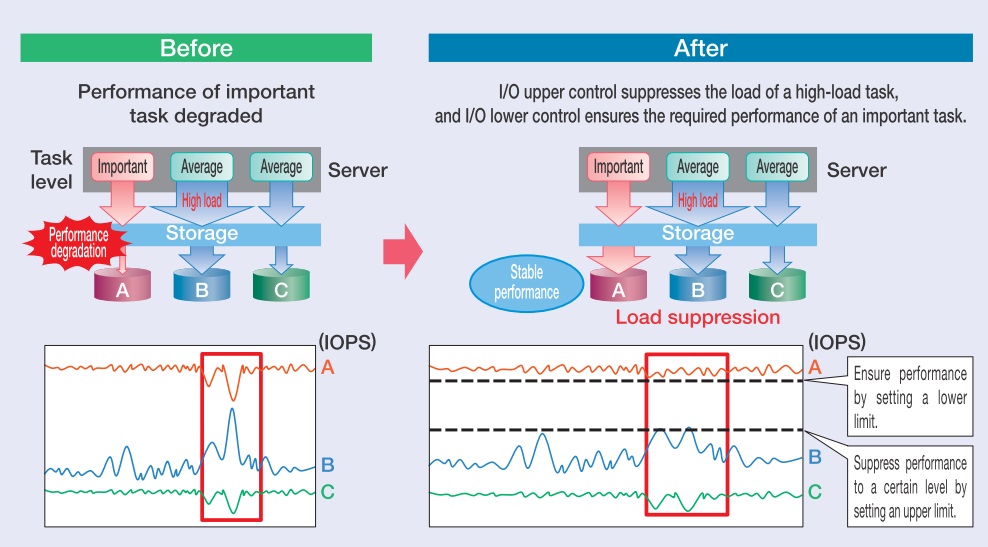 Additional Advantages Include
Tuning maximizes SSD performance for a fast and stable response.
Extensive cache memory assures high I/O performance.
Automatic optimization peak I/O.
An intuitive GUI makes storage administration easy.
Increased pool capacity is simply with added drives.
Auto data configuration ensure proficient data pool performance.
Operational in environments with temperatures of up to 40 degrees Celsius, 104 degrees Fahrenheit.
Snapshot and complete data replication of data volume.
Improving the efficiency of SSD usage by compressing I/O data
This feature reduces the data storage volume by compressing the data and allocating them efficiently to SSD. Applications for which storage efficiency is required are gathered to the smaller volume by utilizing the high performance of SSD.